I've been lucky enough to con some pretty amazing publisher blogger ladies into letting me contribute to their humor anthologies about motherhood.  Jen of People I Want To Punch In The Throat has put me in TWO of her books (squeeeeeee!) and the incomparable Jill Smokler of Scary Mommy thought I was funny enough for her Holiday anthology.  So, do a gal a solid and buy one or all of them so that the newbie looks good, m'kay??  And, of course, read MY essay first but definitely check out the other fantastic writers in the books….and then come back to tell me mine was the funniest.  Ahem.
There are TWO ways to buy:
1).  Click an image to go right to Amazon.com.
OR
2).  Click the PayPal link to buy a SIGNED COPY directly from ME….I'll just charge you a little extra for shipping and handling (And by HANDLING, I mean getting my pen out to sign it…you understand).
I Just Want To Be Perfect May 2016
My essay:  "Bedpans, Barbies and Busted:  One Nurse's Perfectly Public Humiliation"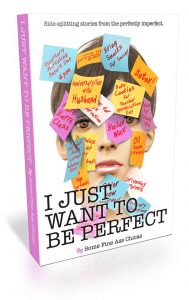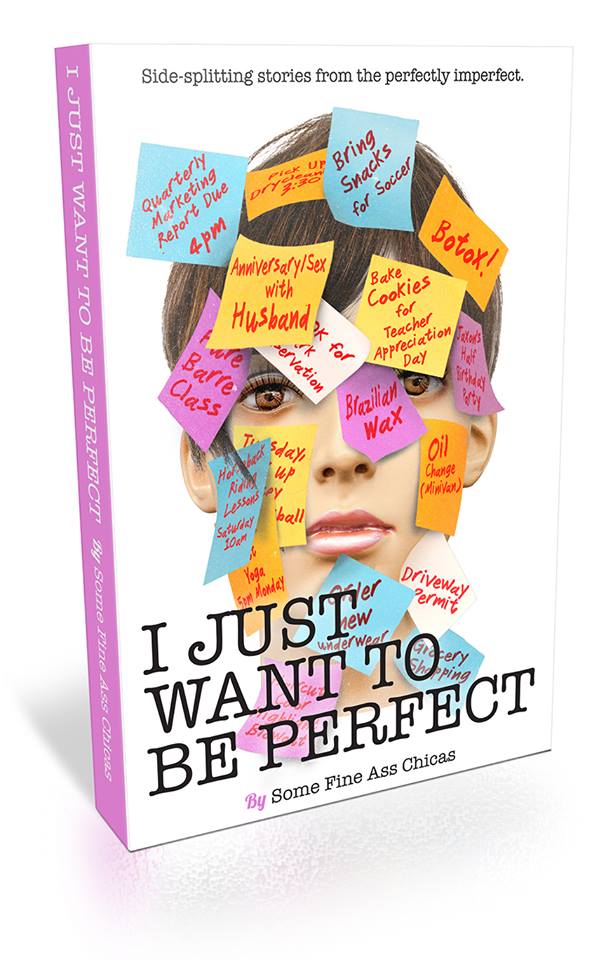 I Still Just Want To Pee Alone March 2015
My essay:  "Open Letter To My Daughter:  My Mother Was Right And You Should Think I Am, Too"
Buy Some Be Alone Time From The Keeper!  SIGNED JUST FOR YOU!
Scary Mommy's Guide To Surviving The Holidays, December 2014
My Essay:  "The Great Turkey Incident of 2006"
Available only from Amazon…click the image to get one of your own!